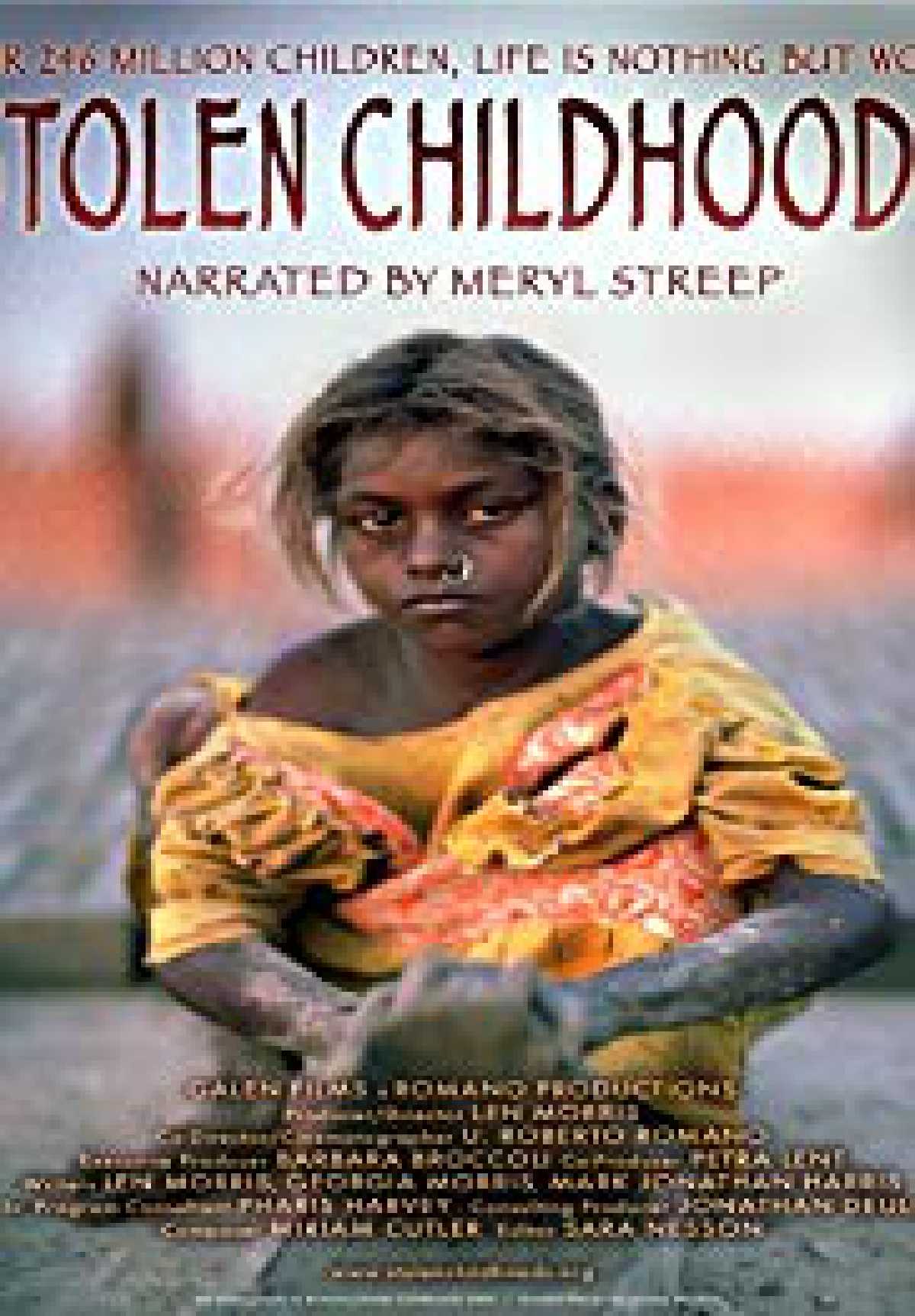 The first in a trilogy of films about children's human rights, Stolen Childhoods is the first feature documentary on global child labor ever produced. The film features stories of child laborers around the world, told in their own words. Children are shown working in dumps, quarries, brick kilns. The film places these children's stories in the broader context of the worldwide struggle against child labor. Stolen Childhoods provides an understanding of the causes of child labor, what it costs the global community, and what it will take to eliminate it. Shot in eight countries (Brazil, India, Pakistan, Indonesia, Kenya, Mexico, Nepal and the United States), the film includes slave and bonded labor footage never seen before. It has framing interviews with U.S. Senator Tom Harkin (the leading legislative advocate for global action to eliminate child labor) and human rights advocates for children: Pharis Harvey, Inderjit Khurana, Nobel Peace Prize laureates Wangari Maathai and Kailash S
Director:
Len Morris
U. Roberto Romano
Written By:
Len Morris
Starring:
Evyenia Constantine,
Tom Harkin,
Meryl Streep,
This movie is currently not available online. Drop your email or mobile number to get notified.