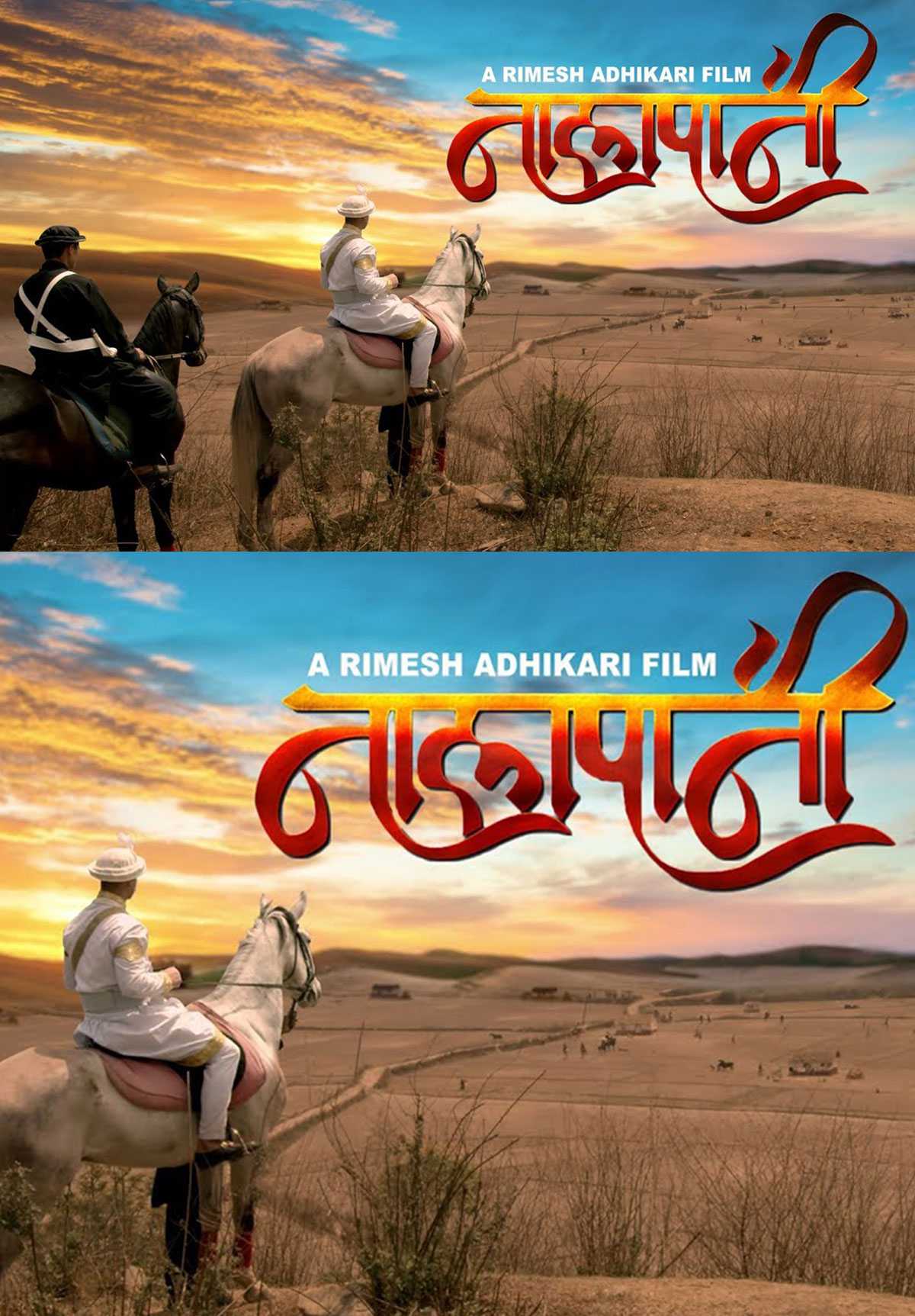 The Battle of Nalapani was the primary clash of the Anglo-Nepalese War of 1814– 1816, battled between the powers of the British East India Company and Nepal. The fight occurred around the Nalapani fortress, near Dehradun. The battalion was commanded and lead by Captain Balbhadra Kunwar from Nepal while Major-General Rollo Gillespie was leading the British troops. Gillespie was killed on the primary day of the attack during the war. This is the first movie to be based on such historic war in case of Nepal. It's troublesome and new at the same time. It is difficult in the sense to give good judgement to the actual war that happened in 1814, in the form of the motion picture. Anyway, director Rimesh Adhkari has given an attempt to an absolutely new taste which is extremely worth lauding.
Director:
Rimesh Adhikari
Starring:
Arjun Jung Shahi,
Desh Bhakta Khanal,
Santosh Panta,
Dev Gurung,
Bishal Pahadi,
Alpana Karmacharya,
Geeta Adhikari,
Bishal Shrestha,
Manoj Shakya,
Poozana Pradhan,
Janak Batuala,
Sushil Khadka,
Hikmat Thapaliya,
Geeta Bista,
Biraj Thapaliya,
Sarita Rajoadhyaya,
Yug Jung Karki,
Bijaya Bisphot,
Ishan Biju Shrestha,
Laxminath Timilsina,
Siman Khadka,
Mahabir Biswkarma,
Rachel Moles,
Andrew Duncan,
Sushma Bhattrai,
Konika Ghimire,
Gayatri Ghimire,
Heeme Baral,
Ambar Basnet,
Nishan Khatri,
Achut Gajurel,
Rajaram Suwal,
Upendra Bajgain,
Karuna Rijal,
Isara Thapaliya,
This movie is currently not available online. Drop your email or mobile number to get notified.