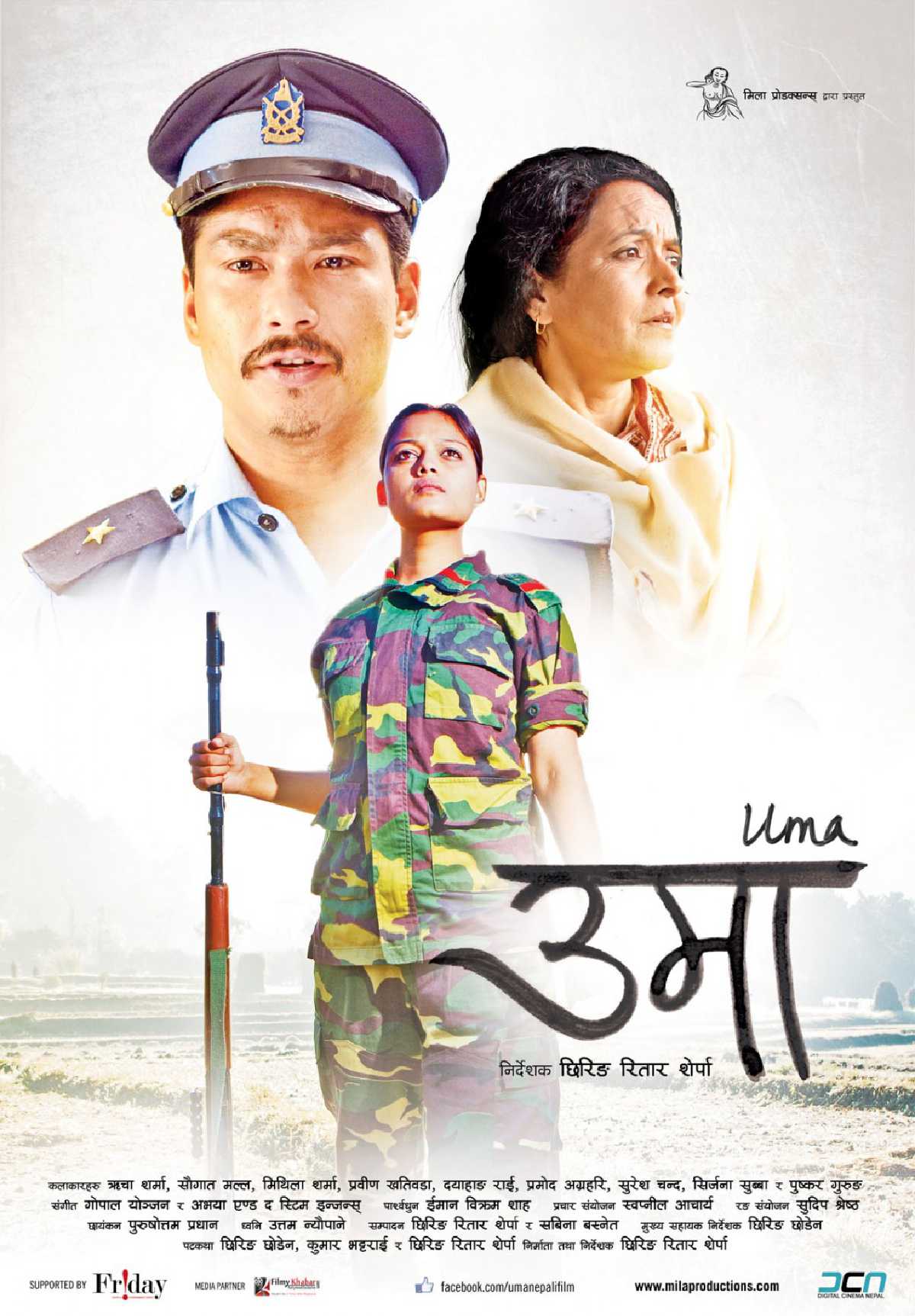 The Maoists insurgency in the 1990s is a murky chapter in the history of Nepal. While it has led to a wave of dialogue and debate for much-needed change it has left the country in shambles. Nepal is still picking up the pieces. Patriotism has since grown louder among Nepalis but the aftermath of the 10-year conflict has polarised Nepali society and the effects of the 'People's war' is still starkly evident. Set in the early 2000s, during the Maoist insurgency, when Nepal was going through one of the biggest conflicts in the country's history, UMA is a story about a widowed mother (Mithila Sharma) and her two children – son Milan (Saugat Malla) and daughter Uma (Reecha Sharma). Inspired by true events, the film's story revolves around a brother and sister who are separated by circumstances caused by ideological differences.
Director:
Chering Ritar Sherpa
Written By:
Chering Ritar Sherpa
Starring:
Dayahang Rai,
Prakash Ghimire,
Pushkar Gurung,
Mithila Sharma,
Saugat Malla,
Pramod Agrahari,
Ashok Sharma,
Richa Sharma,
Shrijana Subba,
Ram Babu Regmi,
Kameshwor Chaurasia,
This movie is currently not available online. Drop your email or mobile number to get notified.