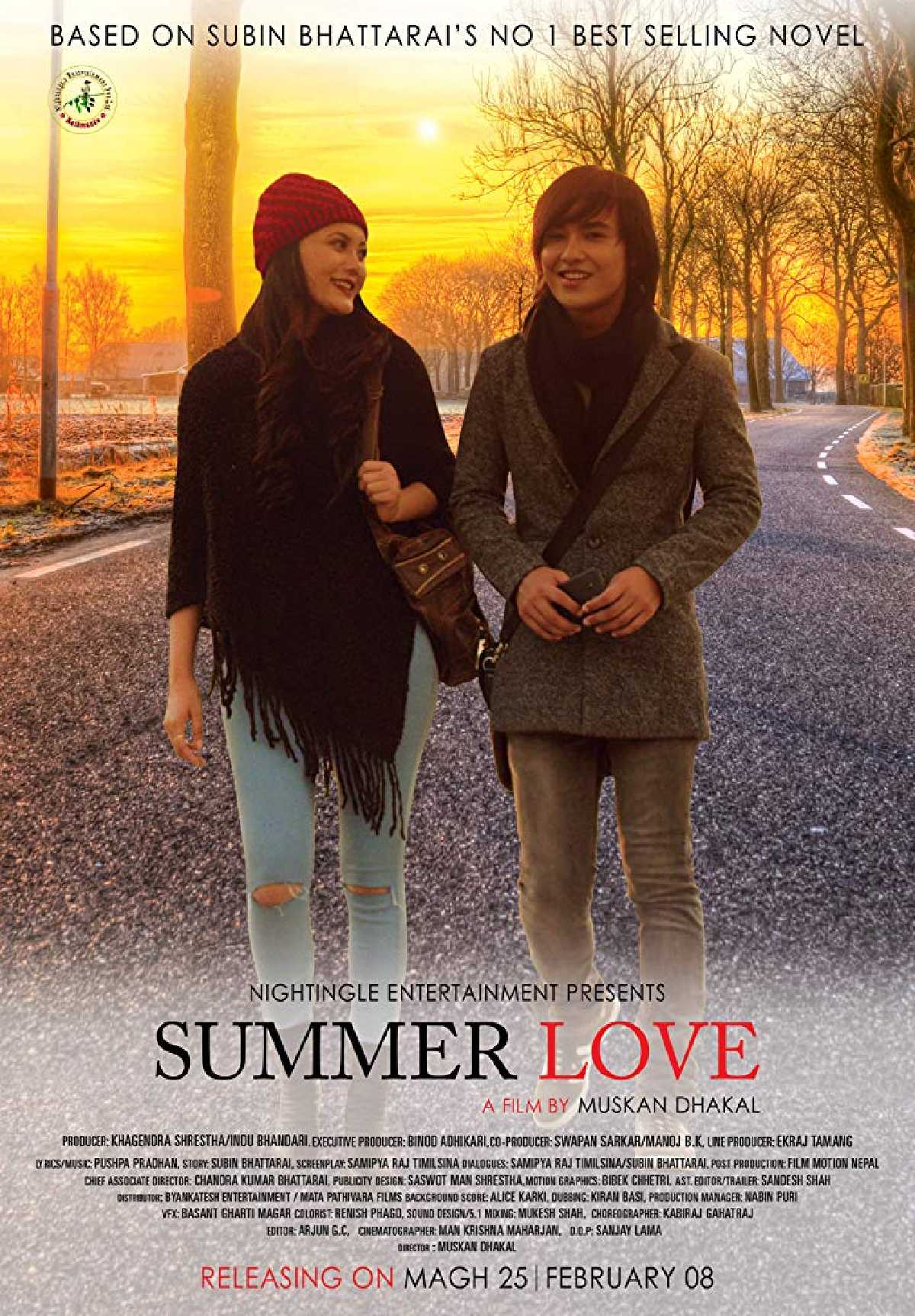 Summer Love is a 2019 Nepalese romance drama film, based on Subin Bhattarai's novel Summer Love. The film is directed by Muskan Dhakal, produced by Khagendra Shrestha, Indu Bhandari, written by Subin Bhattarai.
Director:
Muskan Dhakal
Written By:
Samipya Raj Timilsina
Subin Bhattarai
Starring:
Saroj Khanal,
Sishir Bhandari,
Suraj Singh Thakuri,
Namrata Sapkota,
Ashish Piya,
Rewati Chhetri,
Om Pratik,
This movie is currently not available online. Drop your email or mobile number to get notified.