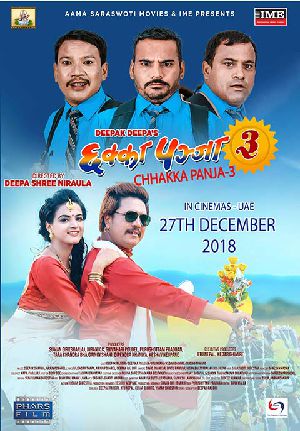 When she learns about the worst condition of the school, the headmaster's daughter decides to stay in the village to make it a better place.
Story of five friends Raja (Deepak Raj Giri), Saraswoti (Jeetu Nepal), Magne (Kedar Ghimire) and Buddhi (Buddhi Tamang). Raja is rich but illiterate and enjoys life, and tells his friends to not get married or hold any job. However, he secretly has affairs with married women.Then one day Raja gets married to Champa (Priyanka Karki), and the story enters a serious mode.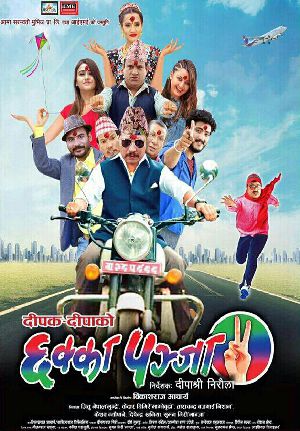 Chhakka Panja 2 continues with new story of Raja and his friend at the village.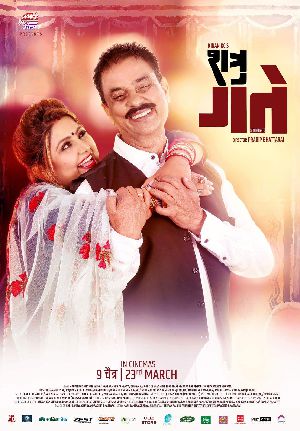 A wedding conflict between two families.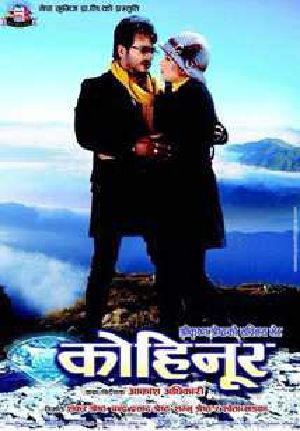 The leading character Kohinoor (Sweta Khadka) is sold to a brothel of Mumbai City by human traffickers. Abhishek (Shree Krishna Shrestha) meets Kohinoor on his business travel to Mumbai. The movie is about the lives of Khoinoor and Abhishek.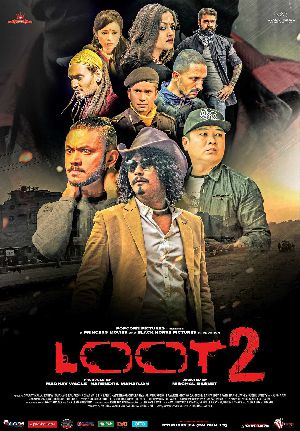 The 4 gang members, who were framed in the bank robbery, now escape from the prison. While they look for revenge with Haku Kale, Haku has his own plan of robbing next bank.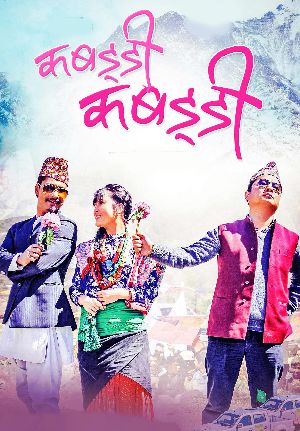 Kaji dreams of marrying Maiya but things go wrong when Bamkaji returns to the village who also wants to marry Maiya.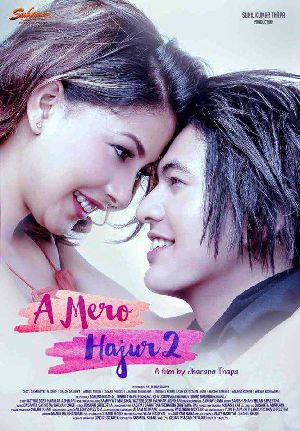 A Man stalks a girl, after while they fall in love, but their relative don't want the girl to be with that man.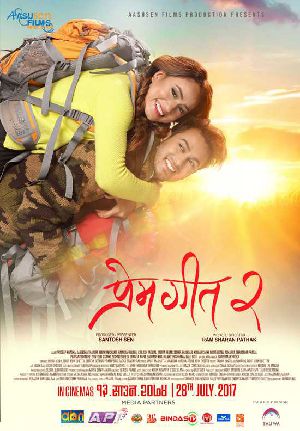 Prem Geet 2, a sequel to 2016's Prem Geet, is a musical and tells the story of Prem and Geet, its two protagonists, and their journey from Burma to Martha, a rural village in Mugu, Nepal.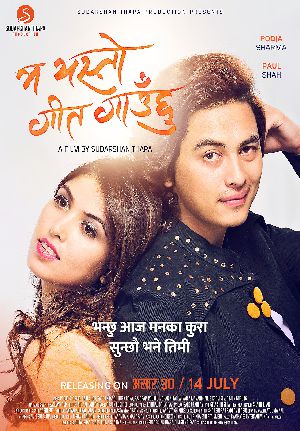 Ma yesto geet gaauchu is a Nepali Musical Love Story film directed by Sudarshan Thapa. Starring Pooja Sharma and Paul Shah in the Lead roles, it was produced by Sudarshan Thapa and Pooja Sharma under the Sudarshan Thapa Production banner. MYGG is a love story centering on the relationship between Paul and Chhaya.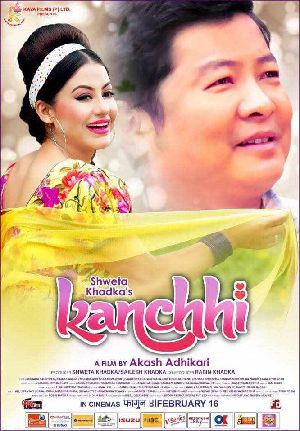 Hira and Kanchhi, who have been friends since childhood, slowly come to the realization that they have fallen deeply in love with each other.