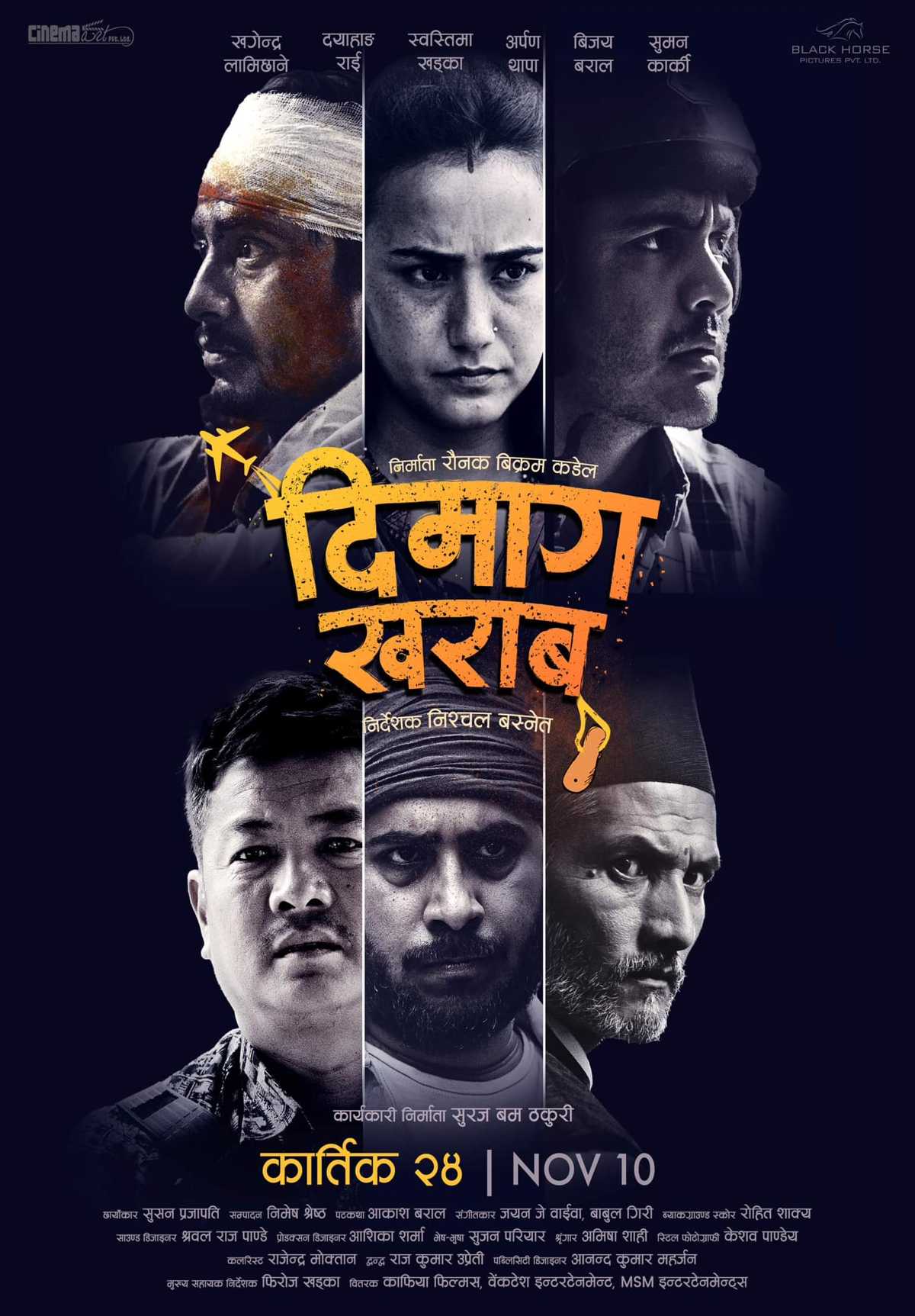 Dimag Kharab is a 2023 Nepali film, which is directed by Nischal Basnet from a screenplay by Aakash Baral under the banner of Black Horse Pictures Pvt.Ltd. It is produced by Raunak Bikram Kandel.
Director:
Nischal Basnet
Written By:
Aakash Baral
Starring:
Dayahang Rai,
Rajan Khatiwada,
Arpan Thapa,
Khagendra Lamichhane,
Swastima Khadka,
Puskar Gurung,
Bijay Baral,
Rama Thapaliya,
Maotse Gurung,
Geeta Bista,
Suman Karki,
Gauravi RL Singh,
Dr. Kehal Singh,
Gita Adhakari,
Kishna Bhakta Maharjan,
This movie is currently not available online. Drop your email or mobile number to get notified.